Catalog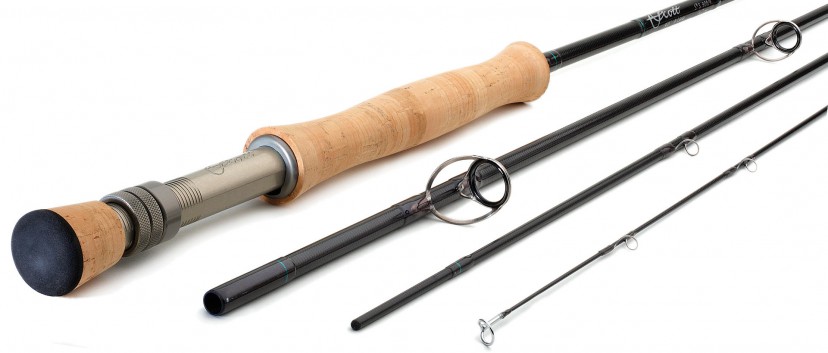 Description
These industry leading saltwater rods have upped the bar on performance. From the titanium and type 3 anodized corrosion free components to blanks that have proven themselves as exceptional fish fighting tools, S4s rods give you a decisive edge in the salt.

Their fast actions balance light in the hand and generate high line speed for quick spot-on presentations. With our industry leading reinforcement technology, S4s rods reduce tracking error and deliver outstanding durability so you can turn powerful fish quickly.

Each component on S4s rods was selected for ultimate performance in harsh saltwater environments. They feature stealthy low glare finishes and the best corrosion resistance available from nickel titanium Recoil snake guides, to SiC strippers housed in full titanium frames to our fully machined reel seats featuring type 3 hard coat anodize finishes.

You won't find a tougher, better performing rod in the salt.



Features
X-Core Technology – Enhanced feel, incredible stability, and unequalled performance. X-Core combines the industry's most advanced composite technologies with cutting-edge design.
Mil-Spec III anodized reel seats and Ti titanium guides offer the highest levels of corrosion resistance.
ARC - Advanced Reinforced Carbon reduces torque and increases strength.
Handcrafted in the USA - Built from beginning to end in Montrose, Colorado.
Rod models
(click for descriptions)
Model
Line
Length
Price
2 piece rods, 4 piece rods
S4s 908/2
8
9' 0"
775
S4s 909/2
9
9' 0"
775
S4s 9010/2
10
9' 0"
775
S4s 9011/2
11
9' 0"
775
S4s 9012/2
12
9' 0"
775
S4s 905/4
5
9' 0"
775
Model
Line
Length
Price
4 piece rods
S4s 806/4
6
8' 0"
775
S4s 906/4
6
9' 0"
775
S4s 907/4
7
9' 0"
775
S4s 808/4
8
8' 0"
775
S4s 908/4
8
9' 0"
775
S4s 909/4
9
9' 0"
775
Model
Line
Length
Price
4 piece rods
S4s 8010/4
10
8' 0"
775
Muskie / Pike
10
9' 0"
775
S4s 9010/4
10
9' 0"
775
S4s 9011/4
11
9' 0"
775
S4s 9012/4
12
9' 0"
775
S4s 8813/4
13
8' 8"
775