Catalog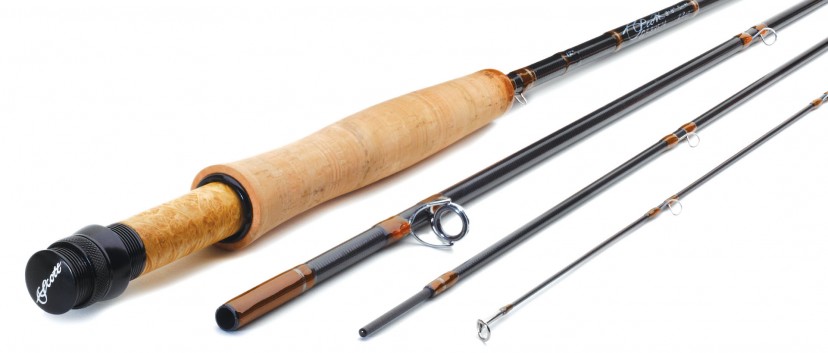 Description
If you stalk big, wary trout with tiny flies, long leaders, and light tippet, look no further for the perfect fishing tool.

G2 rods inspire confidence and fierce loyalty. It comes from knowing exactly where your fly is going to land and from knowing that when you hook that big selective fish on fine tippet, your rod is going to perform to land it.

The G2 combines compound progressive taper designs, multi-modulus lay ups, and thin-walled, natural finish blanks, fit with the finest componentry and craftsmanship.

What does that mean? It means that the last few minutes spent on your hands and knees crawling into position below a big riser won't leave you wondering if 7X tippet is a cruel joke.

The G2, Scott's ultimate presentation tool.



Features
X-Core Technology – Enhanced feel, with unequalled stability. X-Core combines the industry's most advanced composite technologies with cutting-edge design.
Multi-Modulus Design - Fine tuned flex and recovery.
Natural Finish - Naturally stronger, naturally lighter.
Scott Hollow Internal Ferrule - A continuous taper and smooth progressive action.
ARC - Advanced Reinforced Carbon reduces torque and increases strength.
Handcrafted in the USA - Built from beginning to end in Montrose, Colorado.
Rod models
(click for descriptions)
Model
Line
Length
Price
4 piece rods
G2 772/4
2
7' 7"
745
G2 842/4
2
8' 4"
745
G2 773/4
3
7' 7"
745
G2 843/4
3
8' 4"
745
G2 883/4
3
8' 8"
745
Model
Line
Length
Price
4 piece rods
G2 774/4
4
7' 7"
745
G2 844/4
4
8' 4"
745
G2 884/4
4
8' 8"
745
G2 904/4
4
9' 0"
745
Model
Line
Length
Price
4 piece rods
G2 845/4
5
8' 4"
745
G2 885/4
5
8' 8"
745
G2 905/4
5
9' 0"
745
G2 906/4
6
9' 0"
745